Solution Helps Organizations Achieve 81 Percent Increase in Productivity
HOUSTON – Oct. 4, 2017 – TestRail by Gurock (a division of Idera, Inc.), a provider of test case management and QA productivity tools, today announced new customer survey results highlighting the top pain points and business challenges that require a software test management solution, and the key benefits of using TestRail. Of more than 300 organizations, 81 percent increased productivity after switching their software testing solution, earning TestRail an 8.0 Net Promoter Score® on a scale of 1-10.
Survey participants ranged from small to large organizations in state and local government, banking, financial services, insurance, healthcare, education, computer services and software, retail and hospitality. According to their responses, the top business challenges that require a test management solution include insight into development progress, maintenance, deployment, clear requirements and fit-for-purpose development practices.
Among those surveyed, test management tools used prior to TestRail included Quality Center (22%), TestLink (17%), Zephyr Enterprise (13%), QAComplete (4%), Test Collab (3%), TestMonitor (3%), and qTest (3%). Since switching to TestRail, 17 percent of organizations saved 6+ hours a week, 33 percent saved 3-6 hours a week, and 30 percent saved 2-3 hours a week by eliminating inefficient test processes.
"The value of TestRail is incredible. From the efficiency of executing daily/weekly tests to the ease of use, UI friendliness and ability to integrate a broad number of third party tools, so far it's the only one of the test management tools that completely meets our needs," said Baha Ziyaev, QA lead at Ript Labs.
"TestRail has definitively added value to our company. It gave us the chance to continue expanding while maintaining the quality level of our products and services. Where one person was usually in charge of every project, TestRail allowed us to design test cases and assign their execution to other stakeholders, saving 'knowledge transfer' time and making the requirements accessible by all," said Noelia Grabowiecki, QA engineer at GeoPagos.
Get TestRail FREE for 30 days!
Survey Results
Other TestRail customer feedback included:
The top three tester pain points were: identifying risks and issues/bugs (48%); communicating what has been identified in the right way, to the right person, at the right time (43%); and staying on top of trends, tools, techniques, and technologies to deal with current and emerging challenges (42%).
The top business challenges that require test management were: insight into development progress (51%); reproduction/documentation/communication of customer support issues, production telemetry, and testing (49%); deployment (47%); clear requirements (41%); and fit-for-purpose development practices (19%).
The top benefits of using TestRail were: increased efficiency (67%); user- and team-friendly UI (63%); improved flexibility due to ease of use (49%); ease of training resulting in faster productivity (37%); easy integration with third party tools (35%); and transparent pricing with good value (18%).
Key tools users have integrated with TestRail were: JIRA (78%), GitHub (10%), Redmine (4%), TFS (3%), Visual Studio (2%), and Bugzilla (1%).
"Our goal is to help customers manage and track their software testing efforts more efficiently, so they can get on with the business of doing business more quickly," said Chris O'Connell senior director of marketing for TestRail by Gurock. "These survey results are a testament to our value and ability to help organizations of all sizes more easily create test cases, manage test runs and coordinate their entire testing process."
To learn more, visit: http://on.gurock.com/PRLearnMore.
Receive Popular Monthly Testing & QA Articles
Join 34,000 subscribers and receive carefully researched and popular article on software testing and QA. Top resources on becoming a better tester, learning new tools and building a team.
We will never share your email. 1-click unsubscribes.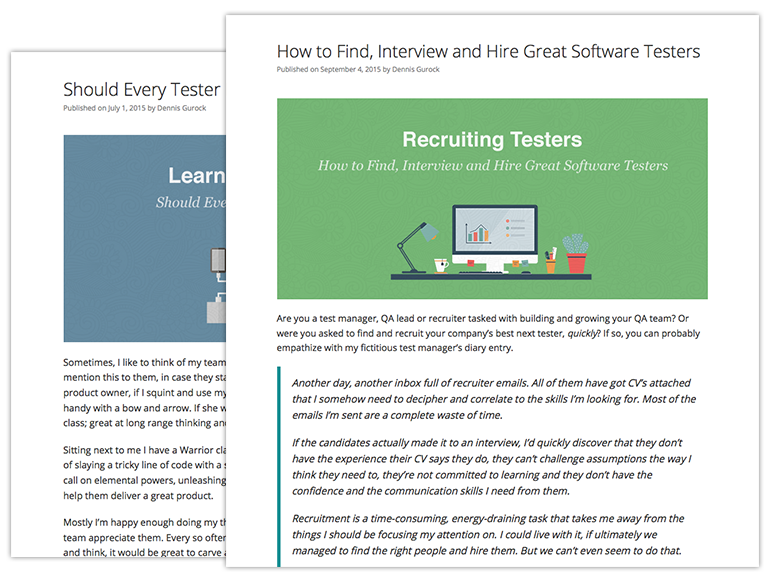 About TestRail by Gurock
TestRail by Gurock provides test case management tools that help QA and developer teams efficiently manage, track and organize their software testing efforts. Thousands of teams around the world use TestRail to boost testing productivity and get real-time insights on testing progress. Gurock is a division of Idera, Inc. To learn more, visit www.gurock.com.