Solitea, an enterprise software company based Europe, has more than 1,200 employees and serves 250,000+ customers worldwide. Solitea develops a wide range of regulatory and financial systems such as accounting and invoicing software, HR management, and point of sale solutions. Their tools support mission-critical business processes and compliance for everyone from solo entrepreneurs to multinational corporations.
The Challenge
Since Solitea supports essential business processes, their applications require three key components of effective testing: organized test cases, clear visibility into their testing progress, and comprehensive communication between departments. Jiří Malý, Senior Software Tester, states, "We have hundreds of thousands of customers using our invoicing tool. Because we deal with multiple countries, there are multiple sets of laws and legislation. This means that there is an even greater need for organized testing to be able to focus on the legislative differences from country to country."

Before using TestRail, the QA team at Solitea managed their testing in Excel spreadsheets and Azure DevOps. As the company's QA processes, team, and product offerings expanded, using spreadsheets and Azure DevOps to test became a burden: they were rigid in their lack of customizability, hard to keep organized, and challenging to report on.
"We help customers decrease mistakes in their invoices and tax filings. When dealing with decreasing mistakes for customers, we need to decrease mistakes in our product itself. If our products are supposed to eliminate bugs for customers, we cannot have bugs ourselves."
Jiří Malý
Senior Software Tester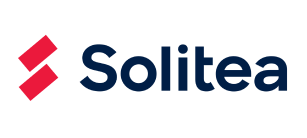 As Jiří recalls it, "We switched to TestRail because we need to be able to see things like the testing progress and the status of the version in progress to be released in real-time. Things like this are definitely better maintained systematically." At first, they tried to implement Azure Test Plans (Microsoft's replacement for their now-deprecated Microsoft Test Manager product) but ran into several issues. With Azure DevOps, the QA team at Solitea could not customize test plans and test runs. Jiří continues, "In Azure DevOps, we had to mock up many test plans and we weren't able to create custom fields in test cases or test suites. That was the breaking point for our team to search for another test management solution." Solitea's QA team and processes outgrew what Azure DevOps could provide.
The Solution
For Solitea, switching to TestRail ultimately boiled down to TestRail's overall ease of use, integrations, and reporting capabilities. They started a free trial of TestRail after an extensive test management tool evaluation process and ultimately built a full proof of concept (POC) to validate that TestRail would be a good fit for their QA process. Ján Kriváň, Development Manager at Solitea, states, "As soon as you have a goal for improving testing, you need to map out how you would like to change it, use the right tools to change, and improve your processes. That's what we did when we switched to TestRail."
Usability, Flexibility, & Customizability
According to Solitea's QA team, the most significant advantages of TestRail over Azure DevOps, Excel spreadsheets, or other test case management tools are its usability, flexibility, and customizability.
"UI/UX was important for us when searching for a new test management solution and TestRail's UX is very intuitive, so we don't have to look for much help."
Jiří Malý
Senior Software Tester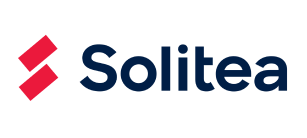 When releasing new versions, Solitea's QA team uses several features within TestRail. Of particular value are bulk editing of test cases to help their team save time and custom multi-select fields to determine whether a test case is for their web or mobile application. In addition to operations such as bulk editing of test cases, TestRail also offers customizations such as the ability to individually sort and hide specific fields and the ability to create custom fields to help with overall organization and time management.

TestRail also provides Solitea with a level of flexibility and visibility that they previously lacked with spreadsheets or Azure DevOps. With TestRail, Jiří has complete visibility into the testing activities assigned to the various members of his team. This allows him to manage the workload across the team much more comprehensively. Jiří explains, "Because we are an agile team, TestRail gives us greater flexibility if someone needs to take a leave of absence."

Because everyone on the team tracks their progress and testing results in TestRail, Jiří can easily shift people around to cover for one another without overloading any team member. TestRail makes it easy for teammates to review test case changes, activity, and newly added tests in these situations and jump in to pick up where their teammate left off. This level of flexibility gives the team the ability to adapt and adjust assignments and resources as necessary without losing progress or slowing down testing.
Integrations & Interoperability
Solitea's QA team still uses Azure DevOps to manage their development backlog and sprint overviews. Moreover, because they have integrated their Azure instance with TestRail to manage their testing, the QA team has gained greater transparency, visibility, and collaboration without impacting productivity.

TestRail's ability to integrate with Azure DevOps allows Solitea's QA team to link test artifacts to specific issues in Azure DevOps, create new work items (like bug reports) in Azure DevOps without leaving TestRail, and seamlessly import data between the two platforms. Jiří explains, "I think it's really important to choose a solution with many integration options. The integration with Azure DevOps was essential for us because we still use it for our backlog and sprint overviews. Before switching to TestRail, we had about 1,000 test cases in Azure DevOps. With TestRail's import or export function in CSV, we simply export our test cases from Azure DevOps and import them to TestRail. The Azure DevOps and TestRail connection is really important to us."
Reporting
Another benefit that Solitea discovered with TestRail is more meaningful and actionable reporting. TestRail's dedicated reporting section makes it easy to generate comprehensive project reports. The QA team can conveniently share insights from entire test plans or individual test runs; this enables them to have informed discussions on what failed versus passed, and quickly communicate the status and current level of product stability within internal teams. TestRail's accurate progress reports allow Solitea's QA team to easily estimate, track, and forecast completion dates, remaining effort, and verified tests. Ján states, "Several departments need the right information, especially when updates are happening so fast. We need to ensure that we provide the correct information on time. We need to make sure that nobody forgot to change the status of a test, that we know where we are in the testing of the new version, if there's any problem that we anticipate with the release, if the release date is still accurate, and so on. With TestRail's reports, we get all that important information in real-time."

TestRail's unique history-based forecasting also lets Jiří and his team track the testing progress based on their historical time data. Jiří elaborates, "If our Product Manager wants to know more about our work process, what we tested in the past, what we didn't test, which test cases are done, which test cases are not done, etcetera, it's effortless to create and schedule these types of custom reports in TestRail to help us relay that information."
The Results
TestRail's ease of use, integrations, and real-time reporting provide the QA team at Solitea with everything they are looking for in a test management tool. According to Ján, "TestRail has helped us improve our test case management and organize our testing. Thanks to that, we started finding bugs earlier in our process."

Since switching to TestRail, the QA team at Solitea has increased visibility into their testing, improved communication with other departments, and decreased the time it takes to test and deploy applications. Jiří states, "We use the time that TestRail saves us to automate other tests and increase the overall coverage of automated tests. As soon as there are bugs in production, satisfaction decreases and trial users won't convert to customers…so having test cases, test suites, and test runs organized is a huge advantage."
"When it comes down to preparing our test suites and test cases, we save 20% of our time using TestRail because we can create test cases and test suites faster with intuitive UI/UX."
Jiří Malý
Senior Software Tester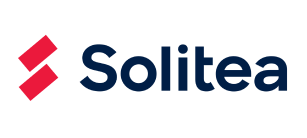 Ultimately, TestRail provides the Solitea team with the right tools to find bugs faster and accomplish more testing while maintaining a stable yet fast-paced testing environment. Jiří states, "If we are not able to use TestRail and the information we needed was not readily available, we would be sticking to the old ways of doing things which would mean we would spend a lot more extra time managing test cases and test suites and have less time for the actual testing itself."