Thanks everyone who joined our webinar yesterday. Particularly Matt Heusser for being such an awesome guest! As promised during the webinar, you can now access the recording below:
Get TestRail FREE for 30 days!
De-Classified Resources
During the webinar, we discussed the various ways in which you can think about, get started with and get feedback on your deliberate software testing practices. See the links below for resources you will likely find useful on your journey towards being a better software tester:
Software or Sites to Practice With:
Communities you can Engage with for Feedback:
Games that are Useful for Developing Testing Skills:
Zendo
Set
Car Wars
And a couple we didn't mention: Swish and my personal favourite, Robot Wars.
Receive Popular Monthly Testing & QA Articles
Join 34,000 subscribers and receive carefully researched and popular article on software testing and QA. Top resources on becoming a better tester, learning new tools and building a team.
We will never share your email. 1-click unsubscribes.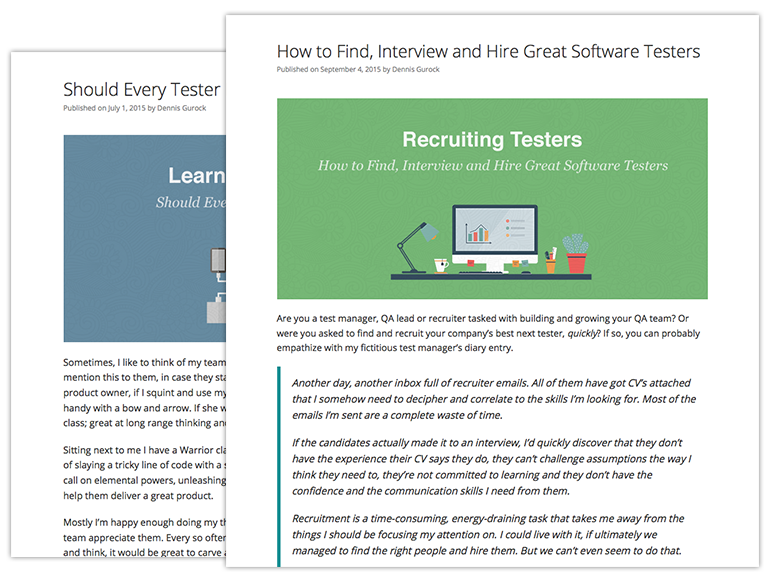 It's Time to Buzz the Tower
Now you have all the resources, there's no excuse not to put some of your learning into action. So, go practice your testing – deliberately – and let us know how you got on in the comments section below. If you need some feedback, ask for it and either Matt or myself or really, anyone else reading this, should be able to provide you with some.
Also, if you think of some resources, places to test, communities to engage with or games to play – I would love to hear about them. Please post them in the comments section below!
Stay in touch y'all, and see you at the next webinar!
Post by Simon Knight, Gurock Product and Community Manager. Follow him on Twitter or LinkedIn.
Test Automation – Anywhere, Anytime