TestRail and GitHub test management integration

TestRail integrates with GitHub in many ways. You can easily push bug reports to GitHub, look up issue details, and jump to GitHub's New Issue form, among other things. Additionally, TestRail's defect plugin for GitHub can easily be extended, allowing you to adapt the integration to your GitHub customizations if needed.
Track Test Coverage
Expand coverage by linking requirements written in GitHub issues to test artifacts so that you can ensure what should be tested, gets tested, every time. Built-in test coverage reporting enables your team to track and analyze coverage for all of your issues in a given sprint, epic, or release with the click of a button.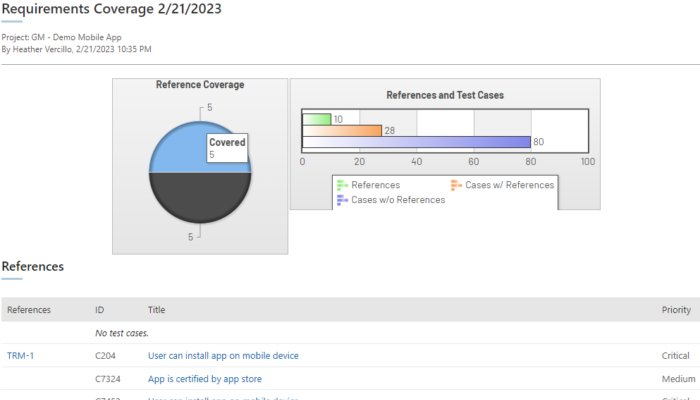 Build End-to-End Traceability
Build traceability between requirements, tests, and defects throughout your entire testing program, regardless of whether you are using test automation, testing manually, or a mix of both. Leverage the TestRail GitHub integration to meet compliance requirements and understand the riskiness of each release in real-time.